Biodynamic farming draws its strength from nature, and is careful to put back whatever has been taken out.
Biodynamic farming is therefore the sustainable alternative that includes all the original balances that are vital to Man and his environment, because it respects the seasons, fertility cycles and earth's numerous other daily wonders.

Demeter prunes with pits
Available in packaging 250 g and 500 g.

Caliber : 33/44 and 44/55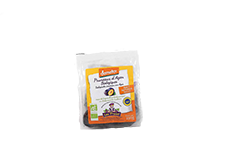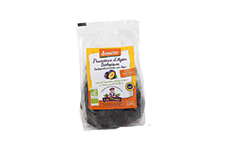 250g 500 g

Easy to eat during the day, the Demeter pitted prunes are available in a 250g bag.

Caliber 55/66.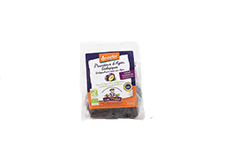 250g

Preservation :
Before opening : see date printed on the bag (24months from manufacturing date).
After opening : 15 days in an hermetic box placed in the refrigerator.